Ryvid Anthem – Silent Soldier Mobility

Envisioneering is proud to be partnering with Ryvid, Inc to produce the next generation of tactical vehicles for US and Allied armed forces.
Envisioneering is modifying the Ryvid Anthem to provide military, law enforcement, and federal agencies with a motorcycle that is silent, lightweight, offroad capable, and affordable.
Contact us for more information or to reach the program manager submit an inquiry below.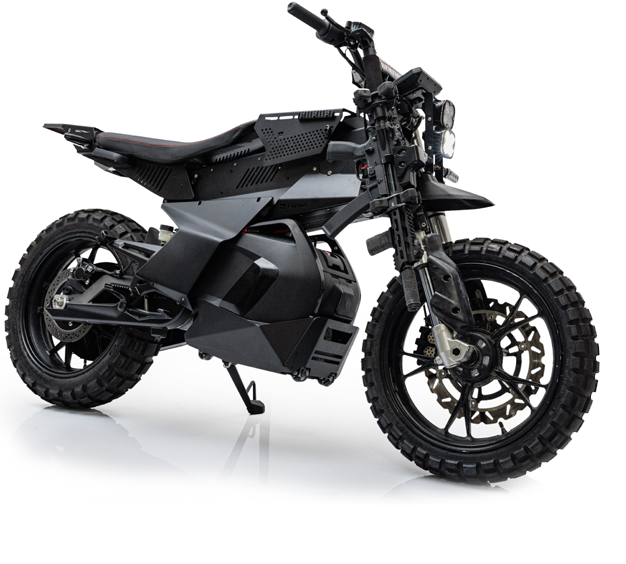 ---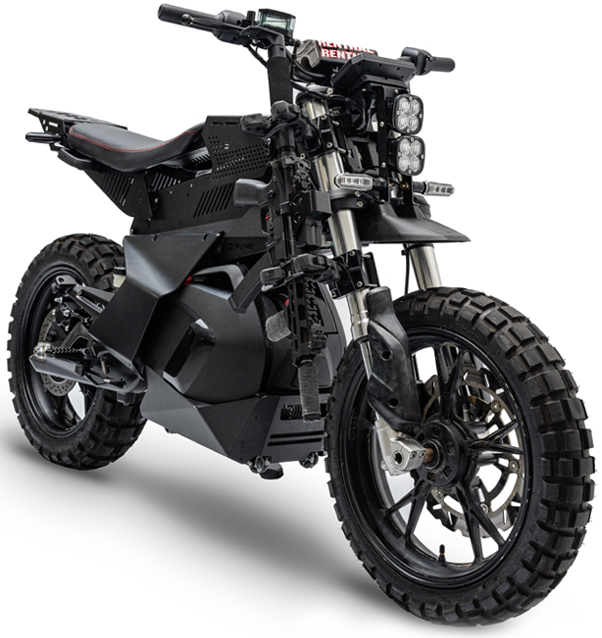 FUNCTIONAL USABILITY
Complete Modular Platform for multiple mission profiles and multiple terrains
Easy to ride – no clutch or shifting (twist and go)
On-the-fly adjustable seat height to accommodate multiple rider profiles
Swappable battery
Multiple high-capacity accessory mounting points
Reverse equipped
Remote charging grid potential mounting points
Designed to maneuver through challenging urban environments
---
SPECIFICATIONS
Range: 75+ miles (depending on mission profile)
Speed: 75+ mph
Charge Time at 110V: 80% in 2.5 hrs
Charge Time at 220V: 80% in 1.25 hrs
Weight: 313 lbs (depending on configuration)
Modular design – additional user requirements can be rapidly prototyped
72v, 4.3kW onboard battery can power Soldier systems, additional sensors, recharge UAS
Priced well below comparable offerings (commercial bike starts at $8,950)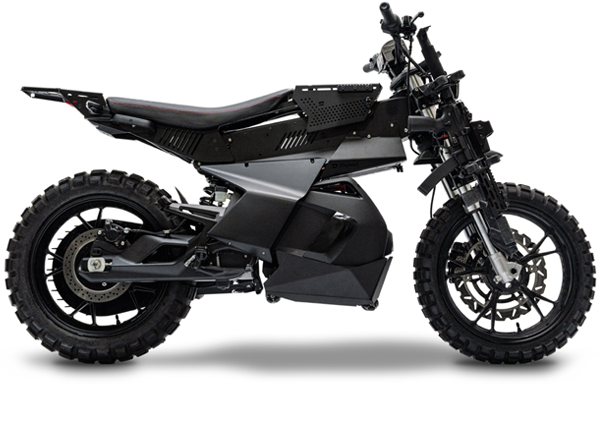 ---
ADDITIONAL HIGHLIGHTS
Designed and assembled in the USA
Light-weight, corrosion resistant, stainless-steel frame
Stealth operation – super quiet motor and drivetrain
Adaptable final drive ratio for endurance vs quick response
Two passenger capable (330 lb total load capacity)
Low thermal signature
Can be water proofed to customer requirements
EASE OF OWNERSHIP
Superior and more reliable Net Zero product
Minimal sustainment costs vs. traditional platforms
Easy storage and logistics requirements
Low maintenance costs
Reduced power train maintenance
Significantly reduced part count